I recently did three things I haven't done in ages (well at least since I met Zee German and happily started co-habitating…aka became the old married couple):
Went shopping
Went drinking
Went "when the hell did I stop being able to drink past 9!?"
The last of which is a sad new found revelation that I'm getting bloody old.  Actually if I'm honest, I've known this truth for a long time but happily feigned ignorance until ignorance came to smack me in the face in the form of a GLASS of tequila (apparently Hard Rock Cafe serves glasses NOT shots of liquid pain and regret).
But it was mostly number 1 and 2 that were the entertaining portion of my weekend – though I'm sure some people thought step 3 had it's humorous moments.
Shopping.
I'm not really a girl that likes to shop.  I like to covet.  I see things on other people, Facebook stalking, random Pinteresting, etc. that I adore but really never have that much fun when I try to go find those items in real life.  Either that or those things look nowhere near the same as when I was coveting from afar.  HOWEVER, my good friend Yuri (who is a shopping maven) pointed me in the direction of Express.  Now, I'm no stranger to Express and in fact my closet is still full from my former days of salestitution, but then there was this awkward breakup.  We both said things we didn't mean.  And three years later we merely nod and politely look the other way.  That is until they started selling THESE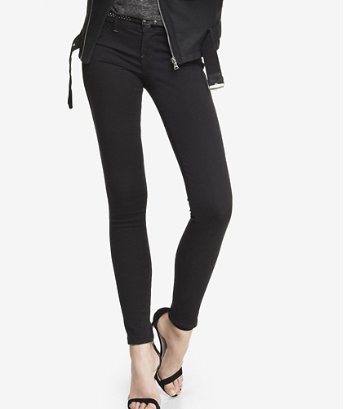 These my friends will make love to your legs and have you saying things you've never thought you'd say, like "can I get these a size smaller?" (thank you Express and your polite upsizing).  Seriously they're like invisible spanx on steroids and diversified in their ability to flatter, meaning even though I look like I lost my butt in my last pair of jeans when I normally try skinnies, these tighten, tuck and showcase in just the right ways.
THEN of course I had to take part in their buy 1 get 1 50% off deal (if this is still going on, go there. now.).  And with that I felt pretty pleased with myself for breaking my style strike…with twins.
Until I found this at Nordstrom last night
Which just happens to be a Pinterest crush.  So now I'm thinking, I HAVE to buy it.  It's a sign!  Plus a date with my bridesmaids is coming up to try on dresses and foster our inner tween with Breaking Dawn (but in a theater that serves alcohol, so we're obviously not the same as the squealing, clapping 12 yr. olds…We'll be drunk on vampire love AND cocktails).
And what better way to celebrate this reunion with teen angst than to proudly wear THIS LITTLE BAUBLE 
I have an addiction.  It's name is Pinterest.
I don't want help.